Recreation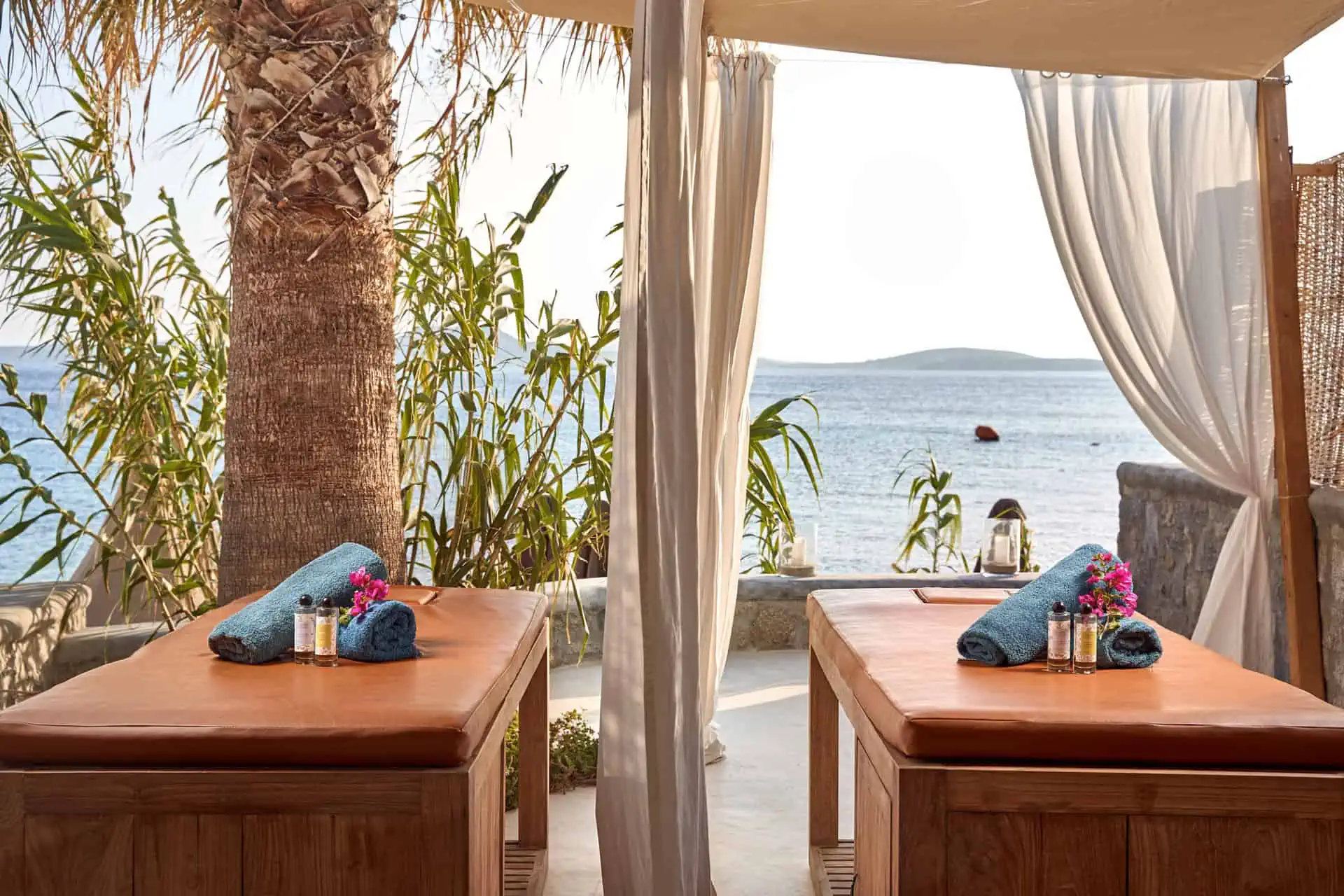 Hippie Fish offers a dazzling array of recreational treatments and therapies.
The consistent warm weather makes Mykonos Island an ideal haven for beach wellness activities helping you restore the essential connections between mind and body so you can experience the pleasures of personal wellbeing.
Our resident therapist of our sister company Hippie Chic Hotel developed treatments by mixing ancient Eastern practices and traditions with the latest medical innovations of the West.
Our guests may experience these treatments on a deluxe beach bed by the beach nurturing body and soul with a healing touch.